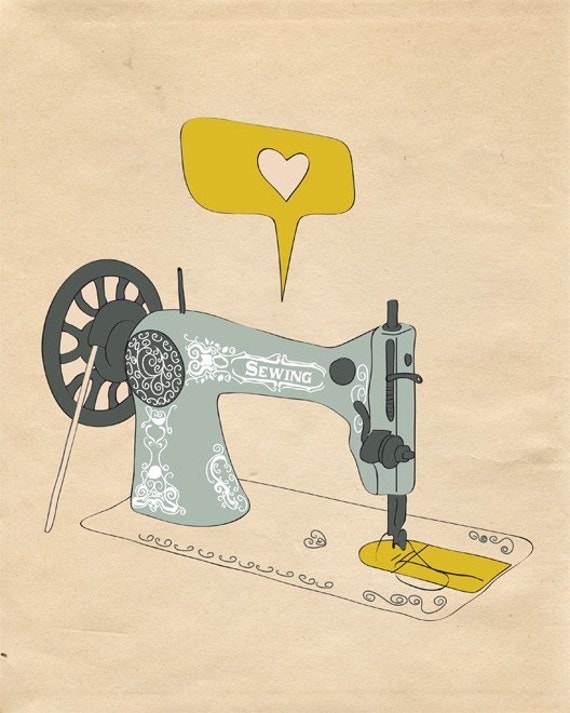 Q1
: What is your stand on vegetarianism / veganism? Do you eat meat? Do you wish you didn't?
My stand on vegetarianism/veganism is whatever floats your boat. If that's what makes you happy than that's all that matters. I do eat meat and I will probably always eat meat however, I don't eat as much of it as I used to.
Q2
: What is your favorite piece of jewelry?
My favorite piece of jewelry right now would have to be my gold feather earrings that I bought from anthropologie (of course).
Q3
: What did you enjoy doing / playing as a child?
I enjoyed playing with my Le Clic camera (they came in the most awesome color combinations), my Gizmo doll (from the movie Gremlins), pound puppy (his name was lazy jack), my sister's radio (even though it was extremely small I still threw it over my shoulder), and my baby blue typewriter (I could go on but I'll stop there).
Q4: Name one thing you love about sewing.
One thing I love about sewing is when you get to turn the project right side out through the lining. It always gets me excited!
Q5
: Name one thing you don't enjoy which is a part of sewing.
I NEVER enjoy cutting out the fabric from the pattern.
Q6
: Do you have a pet (cat, dog, etc)? Do share a photo!
No pets, my daughter Nyah is allergic to dogs and cats : (


Q7: Would you rather live in a bustling city or the quiet suburb / countryside?
I would love the best of both worlds
Q8: If you could go back to a certain age and be as smart as you are now, what age would that be?
It would probably be around 18. I would have loved to start a business while in college. That way after graduation I would have already established a clientele and would have hopefully been able to make a smooth transition from student to a full time entrepreneur.


Q9: What is your favorite sport / physical activity (yoga, basketball, hiking, etc...)?
I really enjoy my spin class. Listening to loud good music while spinning puts me in a zone. My favorite sport is College Football. GO GATORS!!!



Q10: If you were extremely rich, what would you do with your time?
I can show you better than I can tell you ; )



Q11: What item have you sewn or made by hand that you are particularly proud of and happy with?

My throw that I made from Amy Butler's book In Stitches. Every time I use it I see all those busy yet pretty colors together and it makes me happy.